Hi Friends,
I'm just stopping in to share a sweet photo
Yesterday the kids and grands came over to swim
And have a little BBQ
After all the play time and eating was done
We watched a little history TV
I absolutely LOVE
When little girls love their daddy's
My sweet K~Bug just snuggled up to her dad
And leaned against his shoulder/arm
They never knew I took the photo
But it made my momma heart melt
I'm so happy to know that
My 3 K's Love their daddy
Isn't there just something special about girls loving their dads?
I wasn't fortunate enough to have a good relationship with my dad
I was more afraid of him than anything else
So this makes me SMILE!!
AND...
Saturday I will be joining many great bloggers
As we share our crafting/creating spaces at
My Desert Cottage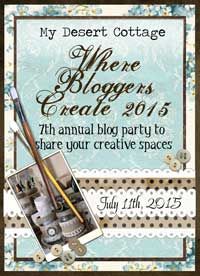 I've not joined in on the fun before
This will be my first link in with her
I have however enjoyed visiting lots of
Great bloggers and seeing Where Women Create!
See You Saturday
If I can get my office cleaned up enough - LOL